"False expectations take away joy."

–Sandra Bullock
When you think of sports, you visualize action in the midst of emotion. Feelings such as excitement, suspense, disappointment, elation, frustration, pressure, etc. What is often overlooked is the cerebral preparation, both for parents and players that precede a sports activity. Simply put, do your homework ahead of time in order to eliminate many of the negative emotions that arise from false expectations.
In the earliest years of sports participation, parents are responsible for understanding the nature of the activity their child has signed up for. In general, there are three types of sports activities: recreational, developmental, and competitive. Most often at young ages, sports teams and activities are recreational. This is important for many reasons, not the least of which is that kids just want to have fun. Learning may be taking place simultaneously, but the goal is enjoyment. That keeps kids playing. Recreational sports are not just for the youngest athletes however. As I entered my thirties, I still loved to compete; although, physical changes made it impossible to perform as I had in my youth. Backyard basketball and volleyball with family or friends gave me the opportunity to still enjoy sports and deliver an occasional spike.
Within these three groups, there are defining characteristics and a predominant focus that you should understand up front. Your expectations should align with the respective category. While recreational sports afford athletes the opportunity to engage in activities with an emphasis on fun, developmental activities focus mainly on improving an athlete's skill set and his competitive edge, both precursors to competitive athletics. Competitive athletics place a strong emphasis on competing to win. Below, the three types are further described by their characteristics. This will guide you in setting expectations for each.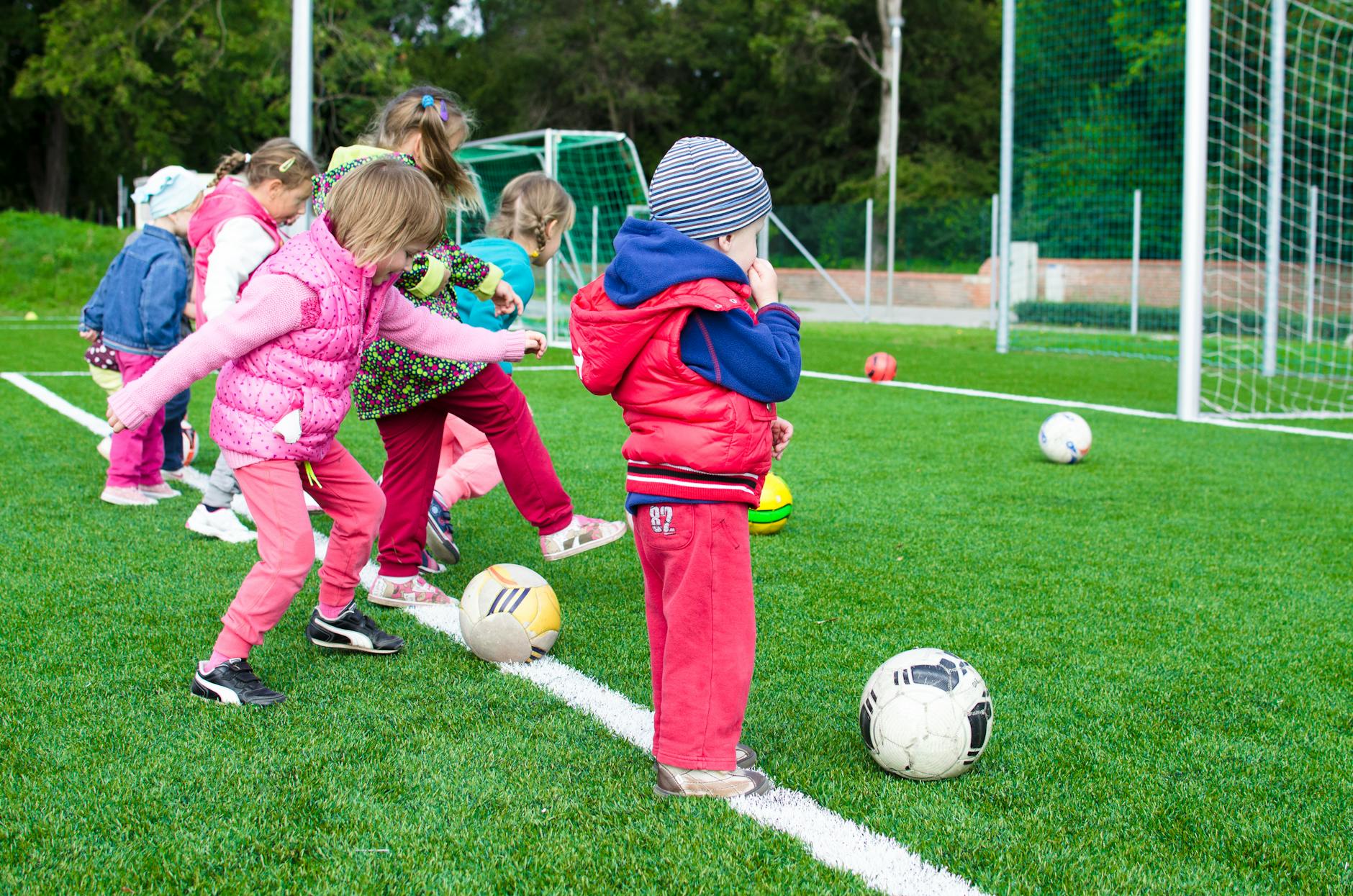 Recreational
Focus is on fun. Sample and learn new sports. Low pressure, low stakes. Mistakes are expected. Simple social interactions. Requires little or no preparation. Learning is a secondary benefit to enjoyment. Parents are welcome at practices and games. Equal playing time.
Developmental
Introducing and honing skills, fitness, speed for specific sports. Often with a personal trainer or instructor. Emphasis on components of a sport. A game or scenario is designed for teaching. Benefits for the individual athlete are prioritized. Meaningful playing/instructional time for each athlete. (Not equal)
Competitive
Goal is to win within the spirit of the rules. Improvement expected on a continual basis. Endurance is essential. In team activity, complex social configuration requires understanding one's role, being an effective teammate, putting the team above the individual. Pressure higher, stakes higher. A meritocracy. No guarantees about playing time for athletes. Parents are likely welcome at games but not practices.
In summary, as you and your child examine sports options, understand that not every sports activity is created equally. Your child may need recreational sports for several years until he settles on one that seems to fit his abilities and one in which he desires to develop and compete. Knowing that the activity you have chosen is the correct one for your athlete can make the difference in how satisfying the experience is for everyone. Obviously, you will be greatly disappointed if his first sampling of basketball is trying out for the middle school team. Other sports can be more forgiving, like football, cross country, or wrestling. Do your homework so that false expectations do not diminish the experience. Seek information and transparency from others. A knowledgable parent, coach or administrator can help you and your child find the right fit!